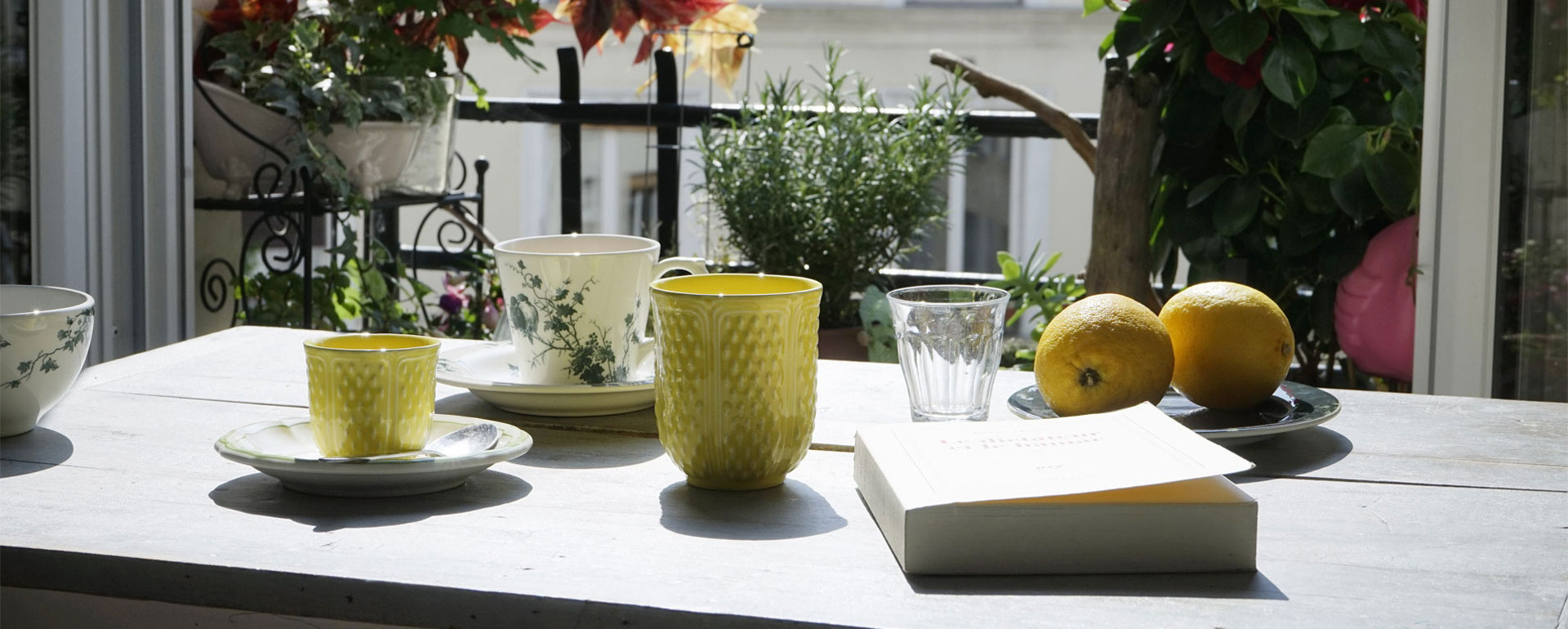 Cup of tea or cup of coffee?
Are you a fan of tea or coffee? Discover our selection for a 100% pleasure break. Savor your favorite hot drinks with our various cups and saucers, our fine earthenware cups and mugs, entirely made in our manufactory in Gien.
RATHER COFFEE?
Enjoy your coffee in a distinguished way in our pretty mocha cups accompanied by their saucer. For the greediest, enjoy your coffee in our mugs available in standard or XL size. Serve your guests coffee in our Pont aux Choux cups. Several colors are available: enough to satisfy your eyes and amaze your guests!
FAVORITE COLLECTIONS
The Faïencerie de Gien offers many decorations: animal, flowery, travels... and so many others. Treat or treat yourself by choosing a setting that matches you. You just have to enjoy your coffee or tea.
RATHER TEA?
On summer and winter you drink tea. Enjoy your favorite teas in our mugs, tea cups and tea cups. Our fine and strong faïence keeps your drinks warm. At tea time, seduce your guests with your 100% made in France Gien set. Get the French touch look!
FEATURED PRODUCTS